Toronto, ON (August 21, 2020) – Today, The Tragically Hip announce the release of the newly created Courage Mask, with all proceeds going directly to Unison Benevolent Fund – an assistance program that provides discreet relief to music industry professionals in times of crisis. The reusable non-medical cloth masks are available for purchase for $15 via www.thehip.com/gift-shop/store. Since the onslaught of the devastating COVID-19 pandemic, Unison has received an overwhelming number of requests for assistance from the music community, seeing an over 5500% increase in applications.
"Dear all, by popular demand and sad necessity we want to introduce the new Courage Mask," says The Tragically Hip. "All proceeds from sales will go directly to the Unison Benevolent Fund. Formed over ten years ago, the Unison Fund provides emergency financial assistance to musicians and their crew members during their time of need. With venues shuttered and tours cancelled for the foreseeable future, the need has never been greater. Please spare a thought and prayer for all folks in the arts during these difficult times. Thanks for the support and thanks for wearing a mask! Stay safe."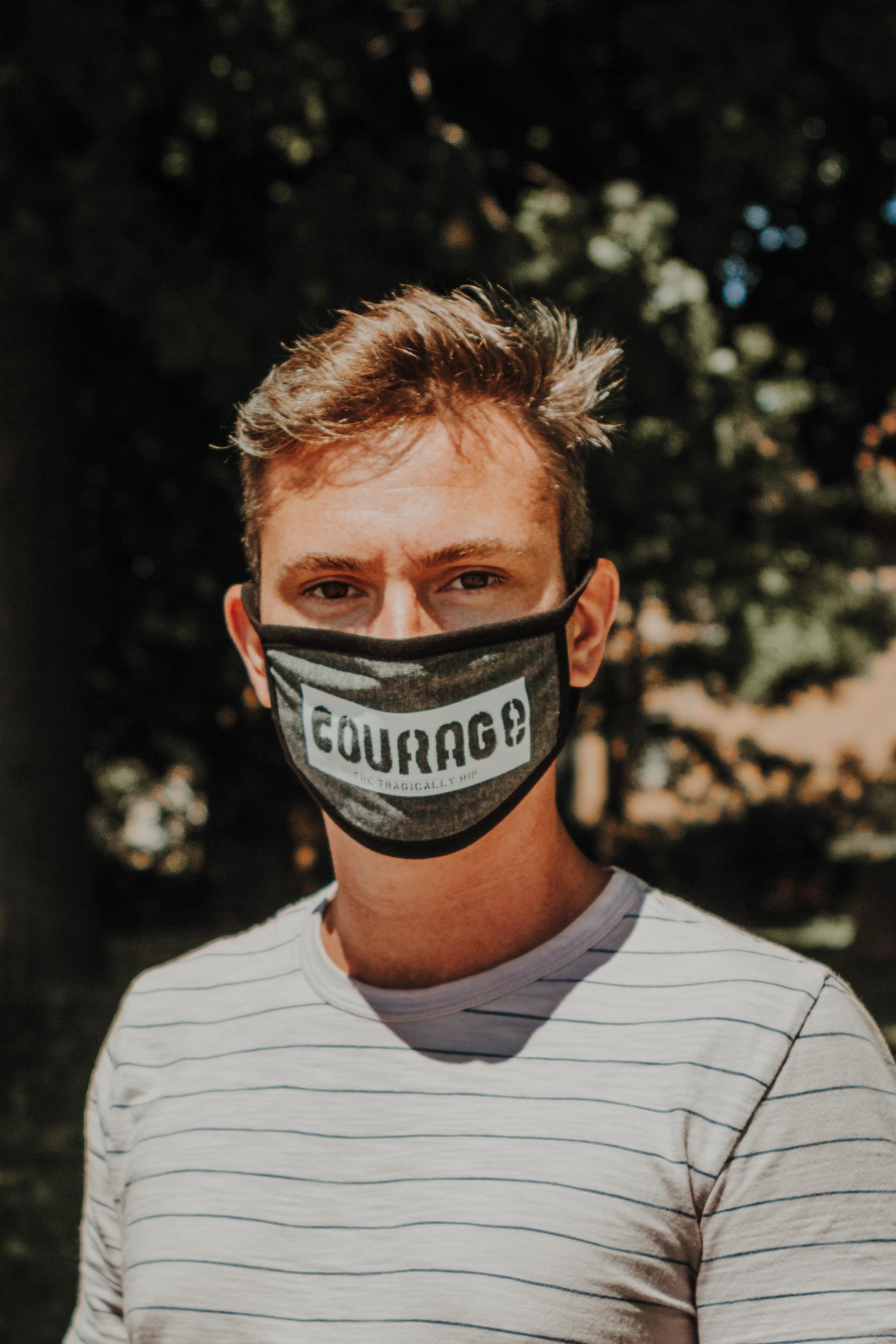 ABOUT UNISON BENEVOLENT FUND
Unison Benevolent Fund is a non-profit, registered charity that provides counselling and emergency relief services to the Canadian music community. We are here to help professional music makers in times of hardship, illness or economic difficulties. Unison Benevolent Fund is an assistance program – created and administered for the music community, by the music community – designed to provide discreet relief to music industry professionals in times of crisis through financial assistance and counselling and health solutions.
For more information on Unison Benevolent Fund please visit:
Website | Facebook | Instagram | Twitter
For more information on The Tragically Hip please visit: